Kevlar for Climate Change
How to get - and stay - lucky
Climate change is the modern version of the Big Bad Wolf, with a few more nasty tools on his belt. Not only can he "huff and puff and blow your house down," he can flood your basement, erode the foundations of your house, wipe out critical environmental habitat, poison your well, close down your business, and drive up your insurance rates.
This section provides ways to make you aware of what you can do to prepare to protect yourself for the new Big Bad Wolf, and what you can do to ready yourself, your home and/or business, and your community against his imminent and inevitable arrival. You would be smart to drive the wolf from your door ahead of time.
---
I Should Have Known Better

What's It Going to Cost Me?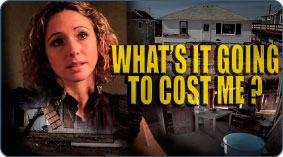 The New Threats... Be Prepared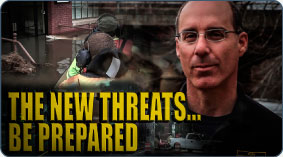 Thinking Ahead to Protect the Resources

"In any situation, the best thing you can do is the right thing; the next best thing you can do is the wrong thing; the worst thing you can do is nothing."
- Theodore Roosevelt
"Great spirits have always encountered violent opposition from mediocre minds."
- Albert Einstein
---
News
More News

---
Factoid
Trees are involved in 30 percent of all power outages. Making sure they are properly trimmed is important for you and your community.
Rhode Island is set to receive $3.2 million in federal funds to repair public facilities and infrastructure that was damaged during Superstorm Sandy.
Communities that take extra steps to reduce flood losses and promote awareness can receive an extra discount on their flood insurance premiums. Currently, five communities participate in and get a discount from this program — Bristol, Middletown, Narragansett, North Kingstown, and Westerly.
---